Summer 2 
Welcome back. 
I cant believe that we are in the final weeks of the school year. Time flies when you are having fun. 
Our final topic this half term
BEASTS
In English we will share stories and poems about different beasts. the children will create instructions on how to trap dragons and keep them as pets! during the writing process the children will develop their vocabulary to  describe the beasts and use a variety of conjunctions and  imperative verbs. 
The focus for our maths this half term will be to solve word problems using all four mathematical operations and collect and use data, asking and answering questions.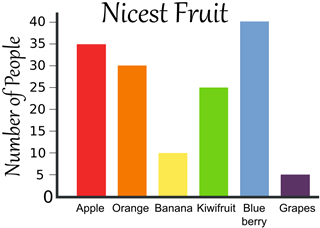 In our science work will will be exploring and investigating forces. There is an exciting trip planned to Winchester Science Museum where the children will get to design and launch water rockets. There is also an opportunity to work with the year 1s exploring forces at the park. 
please read the topic letter for more information. 
Thank you Mrs E Bradley
Summer 2017
We hope that you all enjoyed the Easter holidays and are ready for the summer term. 
 Our topic theme this half term. 
The main text in our English for this half term is 'Tuesday' by David Wiesner.  Children will be writing a variety of different genres from this text, for example: creating a own stories, animal fact files and reports, letters, news articles and recounts of experiences.  
The focus for maths this half term will be developing multiplication and addition skills for written calculations and speedy mental maths. The children will be solving word problems in a variety of contexts which will use all 4 mathematical operations + - X ÷.  They will be practising to tell the time to the nearest 5 minutes. 
 
In science  this term we will continue with the theme of  animals. The children will be able to sort and classify animal types including reptiles, amphibians and mammals . The children will be learning about variation between  species, the different habitats each animal needs and how animals have adapted survive. 
This half term PE will be on Thursday and Friday's. Children will be learning a variety of new skills inside and outside through a variety of different games and sports. Please remember to have kits in school which included appropriate footwear.
Please see the topic letter for further information. 
We would like to congratulate Miss Lewis on her recent wedding and is now the new Mrs Manchip 
Thank you
Mrs Bradley - Miss Charlesworth - Mr Voke - Mrs Manchip 
 
Welcome back - wishing you all a happy new year. 
Spring 1 2017
Welcome back - we hope that you had a lovely break.  
  It is hard to believe that we are already 1/3 of the way through the year. 
The 1/2 term news letter will be going out shortly which will give you lots of information about our learning.
 Homework and Spelling tests are given out on a Friday and are due in the following Friday. On average 18 children return their weekly homework challenges lets try and make 20 for the new year.  I always design a range of English, Mathematics  and creative tasks which link to work that we have covered or what is coming up. 
Some children have started to develop their own learning and I have created a small space in the class to display these. 
Our topic this 1/2 term is Oceans and Seas. We shall read stories and poems related to the sea. Study the seasons and weather of the UK. Learn to locate the oceans and seas on maps and begin to use atlases. 
The children decided they would like to find out abaput pirates and have a special pirate day. Look out for more information in the school newsletter.
Our school trip to Portsmouth Dockyard will be on Friday 3rd February. Funding and monies raised have dramatically reduced the cost of this trip. Please look out for further information coming very soon.
We will continue to read a variety of books and other reading materials to inspire our own writing.  Reading logs, Spelling tests and homework will be set weekly. We will all need to practise a neat and fluent handwriting style, which will be joined. 
In maths we'll begin the term looking at number and place value. As year 2 we need to find, read, write and solve problems using number and measures. At this point in the year we need to be masters in counting in steps of 1s, 2s, 5s and 10s forwards and backwards. using this skill to help solve problems efficiently and accurately.
It is vital that all children have their book-bags in school every day. so we can access reading logs and spellings when necessary. 
                                                                                                   Reading Book , Reading Diary, Library Book, Home spelling Book, Home work Book and word cards. 
                                                 PE is on Tuesday's . All children need a full named kit with appropriate footwear. 
Please feel free to catch me at the end of the day or on the playground in the morning to ask any questions. 
Thank You
Mrs Bradley